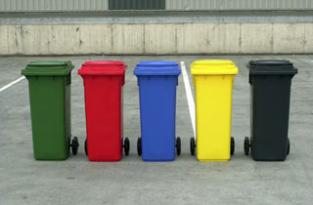 Zmiana Ustawy o utrzymaniu czystości i porządku w gminach wprowadziła nieco chaosu i dezinformacji. Przysporzyła pytań i niepewności zarówno posiadaczom nieruchomości, jak i mieszkańcom blokowisk. W niniejszym artykule postaramy się odpowiedzieć na najczęściej pojawiające się pytania.
Czy muszę segregować śmieci?
Ustawa nie nakłada obowiązku selektywnej zbiórki odpadów. To indywidualna decyzja mieszkańca gminy. Jest on jednak zobligowany do złożenia deklaracji, jaki rodzaj zbiórki odpadów preferuje. Z wyborem zbiórki odpadów nieselektywnej zwykle związane są wyższe opłaty za wywóz śmieci.
Jaki selekcjonować odpady?
Ustawa określa, jak selekcjonowane powinny być odpady. Przyjęto również jednolity system kolorów, którego zadaniem jest ułatwienie selekcjonowania odpadów.
pojemniki czarne – przeznaczony jest na odpady komunalne: resztki jedzenia, odpady higienicznych;
pojemniki i worki żółte – wyrzucamy do nich plastikowe opakowania, folie, styropian, opakowania po chemii gospodarczej i kosmetykach;
pojemniki i worki niebieskie – przeznaczone są do składowania makulatury;
pojemniki i worki zielone – służą do zbiórki szkła;
pojemniki i worki brązowe – w nich składujemy odpady naturalne (liście, trawy, obierki z warzyw i owoców);
pojemniki różowe – wyrzucamy do nich puszki po konserwach i napojach.
Podobny system kolorystyczny możemy zastosować we własnych mieszkaniach. Na rynku dostępne są pojemniki na odpady podzielone na poszczególne sekcje. Ciekawym rozwiązaniem są kosze montowane na drzwiach szafek bądź kosze szuflady na prowadnicach. Aby ułatwić sobie selekcjonowanie odpadów na wieczka pojemników możesz przykleić specjalne naklejki, informujące, że w tym koszu zbierasz papier, a tym plastik czy metal.
Nieco inaczej wygląda sytuacja, jeśli chodzi o właścicieli nieruchomości.
Mam dom. Czy muszę kupić pojemnik na odpady?
Zgodnie z regulacjami przyjętymi w ustawie to na właścicielu nieruchomości ciąży obowiązek dostarczenia odpowiednich kontenerów na odpady, a także ich czyszczenia i konserwacji. Jednak to wyłącznie od posiadacza nieruchomości zależy czy pojemnik na śmieci kupi czy wydzierżawi. W praktyce często wygląda tak, że firmy zajmujące się wywozem śmieci w danej gminie, dostarczają kontenery za stosowną opłatą. Niektóre gminy zapewniają wyłącznie worki na odpady, które nie są do końca funkcjonalne, gdyż nastręczają kłopotów ze składowaniem odpadów zarówno zimą, jak i latem – są nieestetyczne i niehigieniczne, co często zmusza właścicieli nieruchomości do zakupu stosownych pojemników. Na szczęście na rynku nie brakuje optymalnych rozwiązań, umożliwiających wygodne i bezpieczne składowanie odpadów.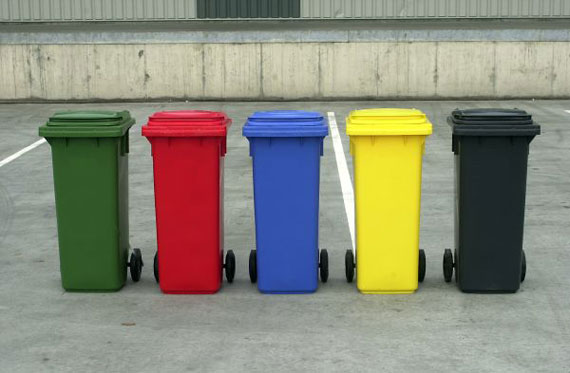 Fot. Pojemnik na odpady - Eco-Market